Save on Groceries. Save on Gas.
Pump Perks offers Lemmon IGA customers discounts per gallon on gasoline when they purchase groceries at our store. Customers can sign up for the program at the service desk and receive their Pump Perks card.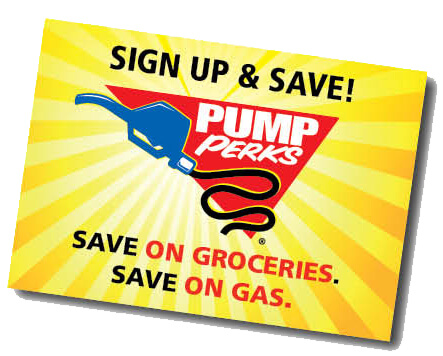 It's easy to save with Pump Perks.



Get your FREE Pump Perks card today. Use your Pump Perks card every time you shop at Lemmon IGA!
Earn 5¢ per gallon of gas for every $50 you spend every time you shop. Every dollar counts!
Redeem your Pump Perks gas rewards at our Conoco Gas Station, right next to our store. Rewards can be redeemed at the pump on in-store. The fuel discount applies on up to 15 gallons of gas in a single fill up.

19190 Highway 12
Lemmon, SD 57638